Leicester City midfielder Hamza Choudhury and EA Sports have teamed up to create a children's comic book entitled 'Hamza: My Story', with the hope of inspiring the next generation of British Asian footballers.
The comic tells the story of the Foxes midfielder's upbringing, exploring a number of hard-hitting topics such as racism, while paying homage to his family and the support they offered him as a youngster. The need to combat racism in football and all walks of life has been brought to the forefront of people's minds more than ever in recent years, and Choudhury is hoping to follow in the footsteps of former Sunderland forward Michael Chopra in highlighting the need to encourage footballers of Asian heritage's development in the English game.
Research conducted last year showed that of the 4,000 professional footballers in the UK, only ten were British Asian (0.25%), despite 9.7% of the population who play football in their spare time being British Asian.
The need for change is clear, and EA Sports have subsequently launched their 'Inspire The Next Generation' campaign which aims to fix the cycle that has hampered the British Asian community's progression to the top level of the game.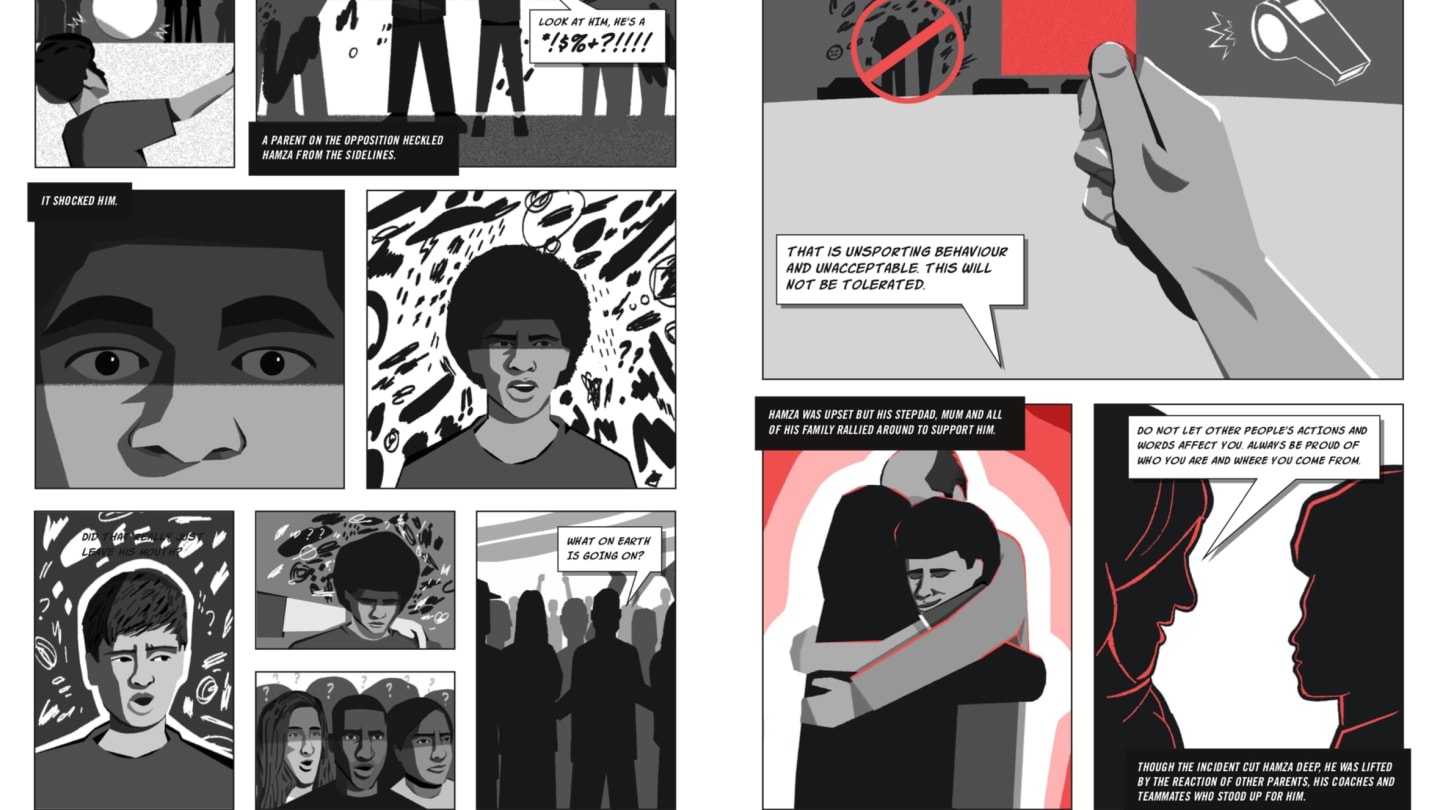 The gaming giants have partnered with the Midnight Ramadan League - a grassroots league set up to help those struggling to play during the Ramadan fast - and the initiative will include a number of facets such as television adverts featuring Choudhury and bespoke FIFA 21 Midnight Ramadan League inspired in-game assets.
When asked to expand on his involvement in the initiative, Choudhury said: "Growing up, football was always my first love. From playing with my friends in the street after school, to heading to the pitch at the weekends, it was always my dream to become a football player.
"I'm proud of my Asian heritage and without it, I wouldn't be the person or footballer that I am today, so it was an honour to partner with EA Sports to tell the inspirational story of the Midnight Ramadan League - a team I would have loved to play for! I hope that, together, we can help inspire future generations to follow their dreams."
Source :
90min